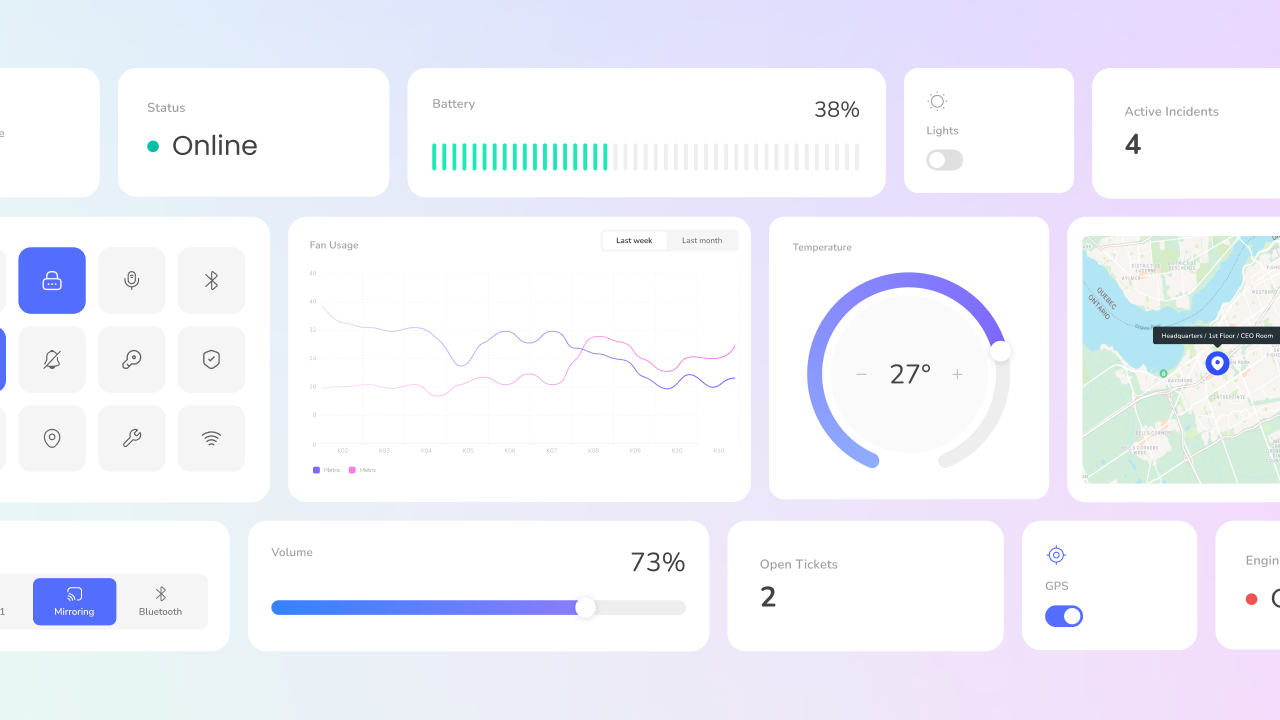 DATE:

AUTHOR:

The Xyte team
New Feature
all categories
An updated look for the monitoring dashboard: new widgets now available!
DATE:
AUTHOR: The Xyte team
The modern design of the new widgets ensures an intuitive device monitoring experience for your customers! This update lets you prioritize and personalize widgets based on each model, creating a customizable device dashboard. Choose the commands and monitoring widgets you wish to display on your end-user portal to streamline their device management.
Go to Models
Monitoring Dashboard
Select Model and start personalizing your device dashboard! 

If you have any questions about the new widgets, contact us at support@xyte.io.