DATE:

AUTHOR:

The Xyte team
Monitor your device with custom widgets!
DATE:
AUTHOR: The Xyte team
You've all been waiting for it, and now it's available!
For any model you create, you can now add widgets via the Monitoring Dashboard to all devices based on that model.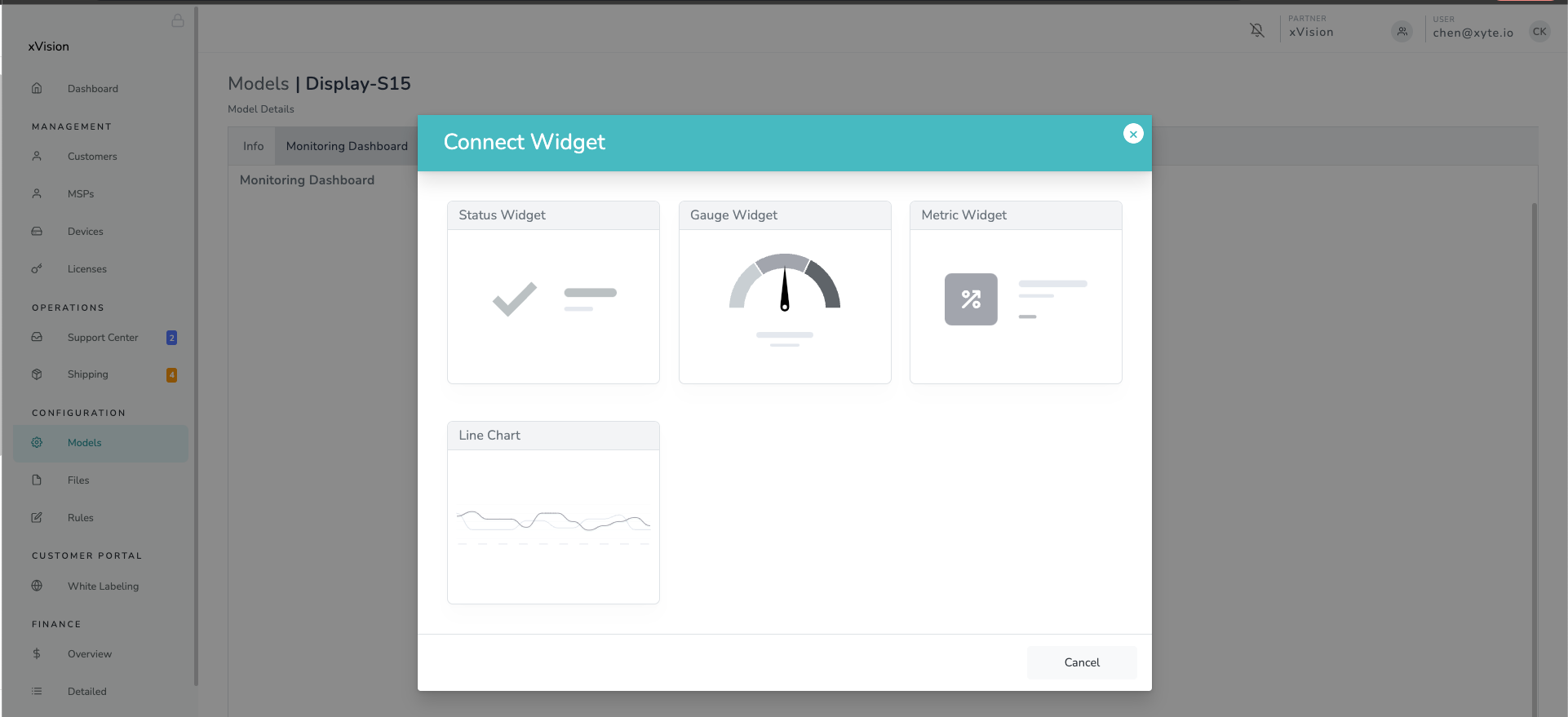 You can create custom widgets based on any telemetry messages your devices send, and the results will be presented in a new Overview tab in the end users portal.


Please contact success@xyte.io for training, or schedule a demo if you need it here.