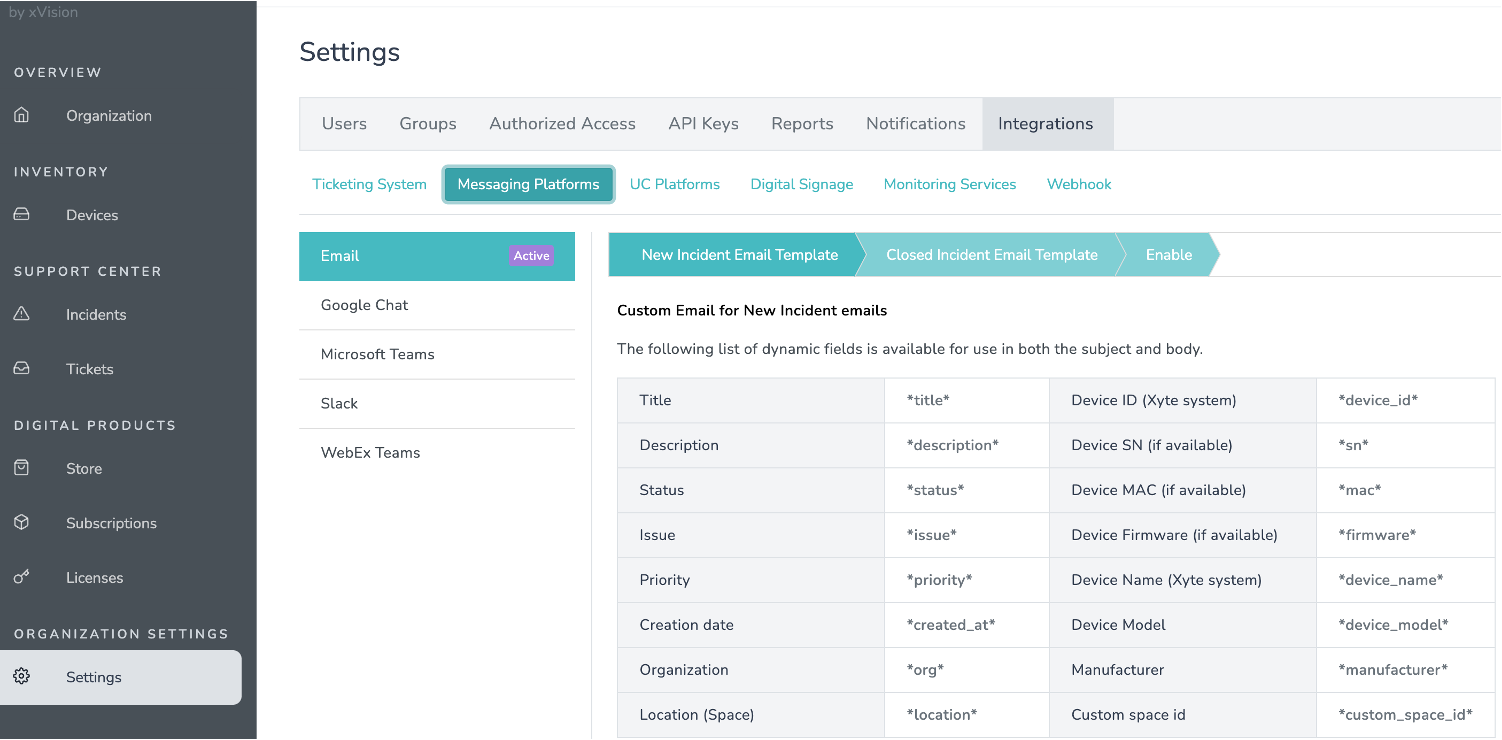 DATE:

AUTHOR:

The Xyte team
DATE:
AUTHOR: The Xyte team
In this first product announcement for 2022 - we are happy to share some new features we have added to the Xyte platform.
Before we start, we are excited to share that we have a brand new youtube channel. Here, you can find quick videos that will help you to understand the Xyte platform better. We would love for you to engage and learn Xyte with us there.
In this release, our new features will allow you to better manage your model's configuration settings in a manner that is much faster and with more advanced control.
What's new?
- UI improvements - general improvements for design and functional use.
- Performance improvements - upgrade to the back-end systems to stabilize and speed Xyte performance.
- Delete models - it's now possible to delete models that haven't been registered.
- Grouping - you can now manage groups and their settings on the partners portal.
- Checksum and Signature fields for files- You can now protect your files better! Use checksum and signature fields on the files created on Xyte and implement these security mechanisms on your device to prove the integrity and authenticity of your files. Read more about it here.
End-user portal changes
- Auto-add organization access - when adding external users to your Xyte portal, the newly added user will automatically have organization access as well to streamline the onboarding process giving them only the relevant authorized access they need.
- Email integration - Users can now create an email integration in the Xyte platform. This will be helpful to send emails on incidents occurring on the end-user portal. You can also create custom templates that allow you to choose the specific fields you would like to include in your mail.
- Permissions on the end-user portal - we have added permissions to the UI of the end-user portal. Now, users without permissions to specific entities will be able to view and click on only their enabled entities.
- Usage Count - you can now monitor the usage count for devices per space.
Go to Settings -- > Usage Count.
The categories are 1-5 devices, 5-10 devices, 6-10 devices, and 10+ devices.