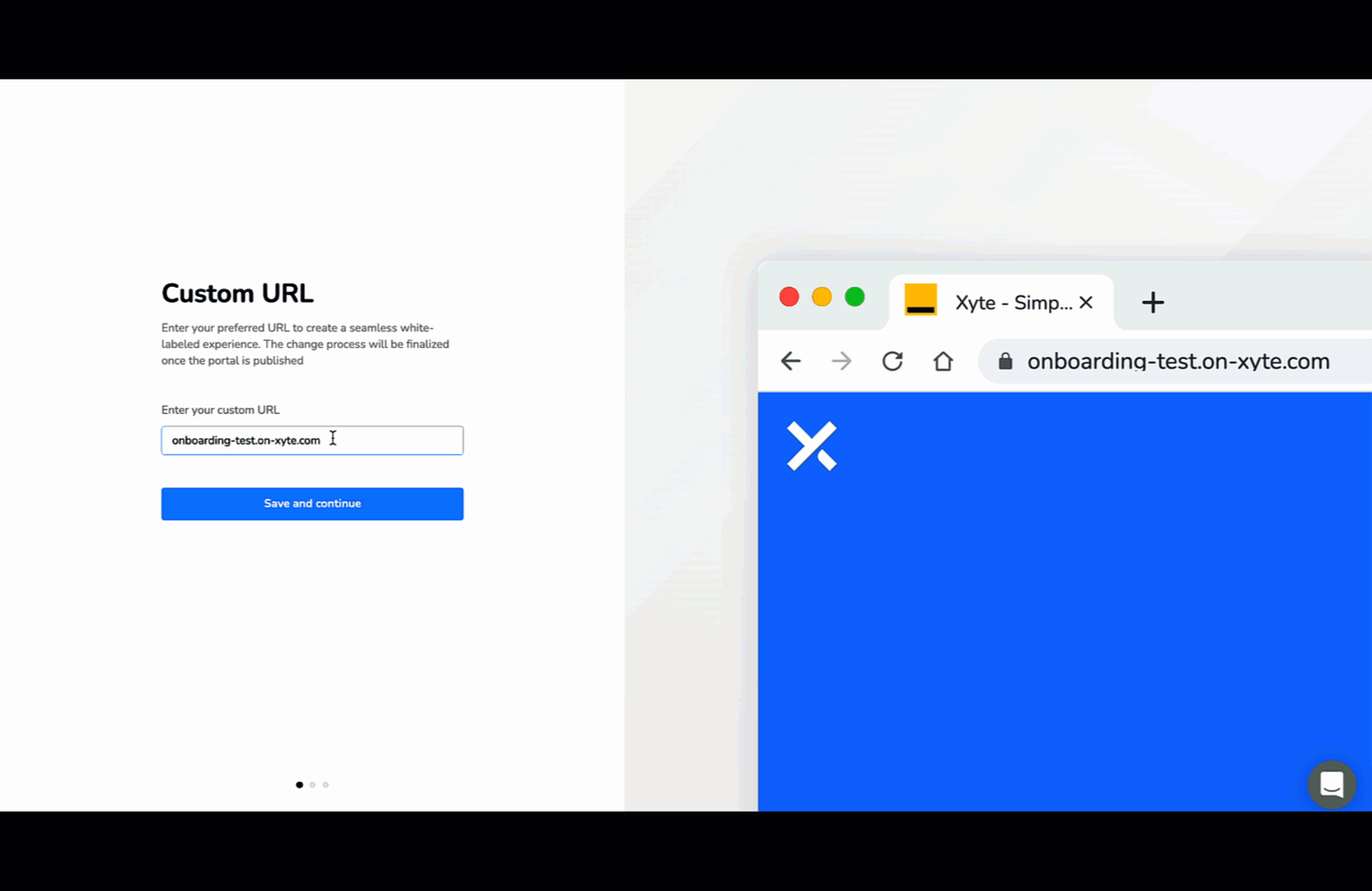 DATE:

AUTHOR:

The Xyte team
Self on-boarding is now live!
DATE:
AUTHOR: The Xyte team
Cloudifying your products has never been that easy! Our new onboarding wizard will get you through all the required steps in no time - from setting your device models, to attaching firmware files, and all the way to configuring new digital products! Check it out today at welcome.xyte.io!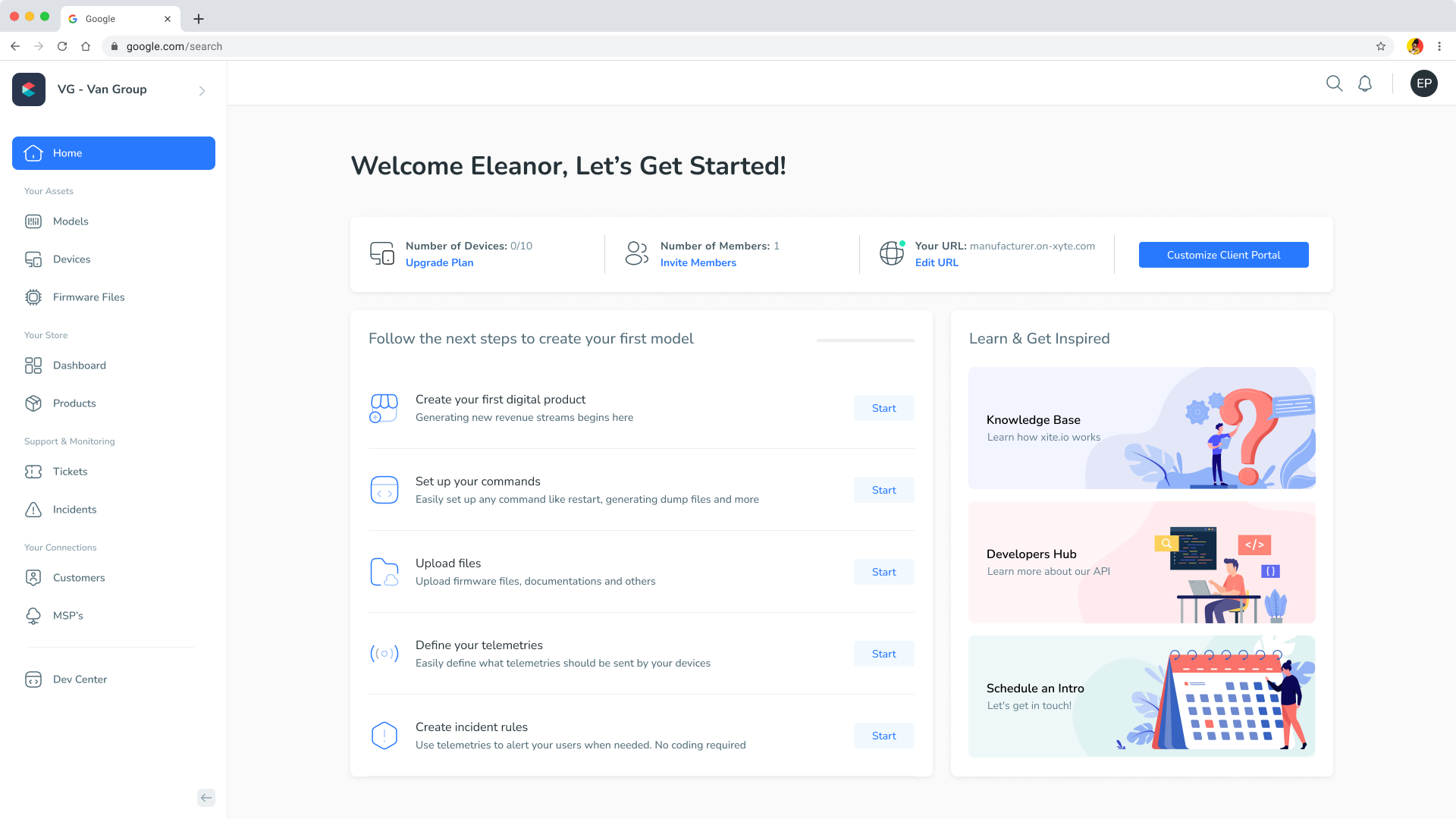 If you still feel like you need a bit of help, don't hesitate to contact us at support@xyte.io.