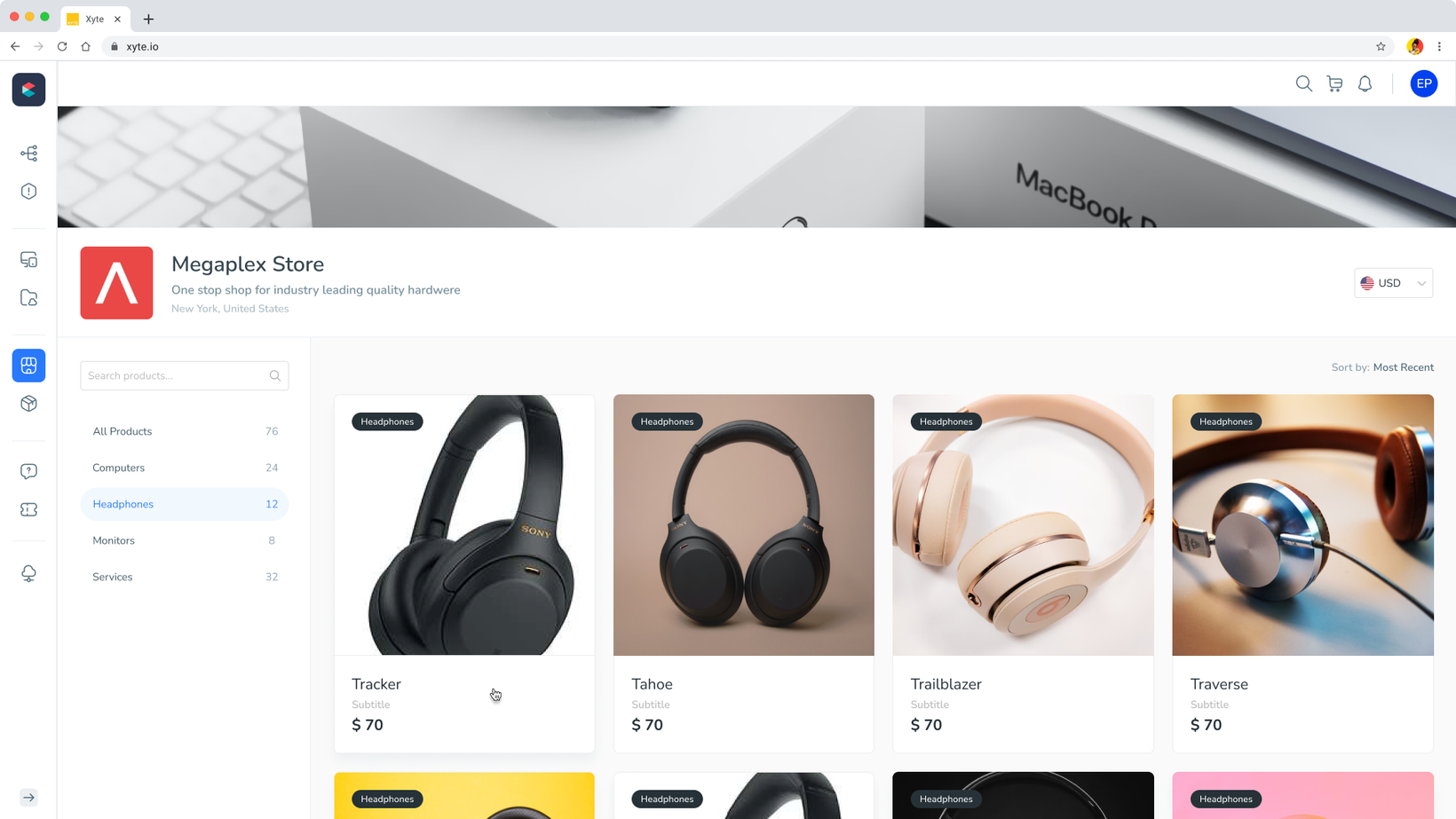 DATE:

AUTHOR:

The Xyte team

RELATED ROADMAP ITEMS:
New Feature
all categories
The New E-commerce Experience is Now Available!
DATE:
AUTHOR: The Xyte team
Equipment manufacturers, get ready to enjoy the benefits of e-commerce! With Xyte, you can launch your digital marketplace and start delivering superior customer experience in no-time.
Product Management: From hardware to software and warranties, and to anything as-a-service, quickly build product bundles and offer physical and digital products.
Pricing Management: Whether it is a one-time fee, recurring subscription, or usage-based pricing - create a personalized e-commerce experience for your customers and provide pricing models that fit your every market segment. 
Vendor and Channel Management: By using Xyte's platform, not only can you manage your channel partners in one place, but you can also enable your partners to sell digital products and launch their own as-a-Service business models.
Please feel free to contact us for any questions at support@xyte.io.